Bozen
22 kola na zadnjem mestu...
U zadnjem kolu se plasirali u plejoff...
U 1. kolu plejoffa izbacili proslogodisnjeg sampiona...
PRVACI
Миодраг Петровић Чкаља:
"Добро, бата Рале, волимо Звезду, али од нечег се живети мора, године су то". А бата Рале увек одмерен, господски одговори: "Не живим ја од Звезде, него за Звезду. Године су то".
---
Svaka cast ljudima, veliko iznenadjenje.
Ovo im je vec 2. titula u kratkom periodu.. inace jedini ne-austrijski klub koji je uzeo titulu u Austriji..
Cestitki
Imali su lijepo gostovanje
---
bolzano sa 12 italjane koj igra drugoj SP liga ne igraju SP elita uzeme ebel
Pivo liga, hokej nula.
Hokeja u avstrija je samo pivo show na tribina nema ni O od ozbilnosti.
ne samo sta im repka cirkus, nego italjanska ekipa im uzema ligu
cak i da medvedi nekada ima uspek u ova liga sada to bi bio dzaba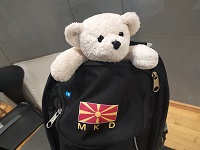 ---
Vazno je da Makedonija u hokeju od Kanade i Finske pravi majmune... razvaljuju ih na svakom vecem turniru...
Миодраг Петровић Чкаља:
"Добро, бата Рале, волимо Звезду, али од нечег се живети мора, године су то". А бата Рале увек одмерен, господски одговори: "Не живим ја од Звезде, него за Звезду. Године су то".
---
ali zato je nebitno sta sam svedjanin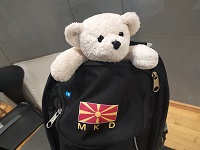 ---
MKD wrote:ali zato je nebitno sta sam svedjanin
Zašto onda toliko smaraš sa Makedonijom?
MKD wrote:Pratim sport eve 25 godina ali nikad nema da razumem sport.
---
pa ne smaram ja sa makedonija, ti i union ste njoj ubacao ovde
uglavnom pisem samo za svedski hokej na topic hokej
navivam za svede u fudbal, hokej i rukomet. normalno je to.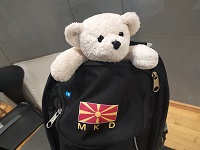 ---
Ti i ne znas ko si i sta si... nekad je sved, nekad novi maked, a ustvari si grk... samo sto vas grci ne cene... vi ste ustvari grcki cigani... ne mislim na zvezdase
Миодраг Петровић Чкаља:
"Добро, бата Рале, волимо Звезду, али од нечег се живети мора, године су то". А бата Рале увек одмерен, господски одговори: "Не живим ја од Звезде, него за Звезду. Године су то".
---
imam samo jedno drzavljanstvo i toa je svedsko
inace tacno je da su Makedonci helenic po krvi i da samo asimilirani u slavjanska kultura ali i skandinavci (vikinzi) ima svoi drzavi i razlicni identiteti zasto nebi mogao helenicara
i sami grci zna da smo helenic (normalno ne sve ovi nepismeni ne zna ali intelektualca zna da prije svega slavonzirani egejaca begalci su potomci alek veliki) ali nezele oni da se otvori stara prava istorie kada se spartanci zvao spartanci i makedonci makedonci. Geo politika je to 200 godine stara kada se Grcka formisao, grcka nie bio grcka pred 4000 godine nego makedonija, atina, sparta, troja
pred 200 godine se kreirao Grcka a Grcki nacionalisti nezele da se otvori rana stara. ako se makedonski i spartanski identitet vratio otisao bi grcka u kurac imao bi podelba..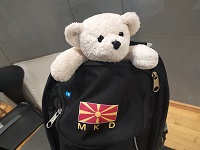 ---
---
Jaromir Jagr je igrao u Bolzanu, nemoj se sprdat s tim klubom.


---
---
Who is online
Users browsing this forum: No registered users and 2 guests